Opportunities
»
Free Associate Membership
Products and Services
»
Super Solo Ads
»
Extreme Traffic Pack
»
12 Memberships FREE for LIFE
Free Stuff
»
Internet Marketing For Newbies
Free Traffic Packages
»
500,000 Mega Ad Credits
»
Promote To ONE Million
Brought To You By
Larry Johnson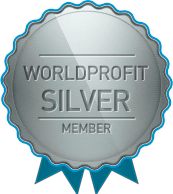 Published by: Larry Johnson on 27-May-19
Does Social Media Recruiting Really Work?
Are you using social media to connect with your potential prospects?

Most network marketers enthusiastically post about their business, and eagerly hit up others through FB Messenger, without giving much thought about their strategy. Actually, it's not much of a strategy, but more like "hit or miss".

Which ain't a whole lot different than traditional face-to-face prospecting, only done on Facebook. Here's the problem with this approach...People don't get on Facebook to buy (or join business opportunities.)

So a post about your product or business, comes across kinda spammy and salesy. It quickly turns people off. And causes you to rapidly lose credibility. Something you shouldn't take lightly.

Credibility can take weeks, months and years to build... but only a couple of silly Facebook posts to destroy. I bet most people, in their feverish attempt to talk to everyone (as they've been taught), don't give this a lot of thought.

And then wonder why no one is responding... while their friends and family are probably "quietly" unfollowing them.

So if you're going to use social media (or ANY marketing channel) to find new prospects and connect with them, you've gotta think this stuff through.

And what kind of an impact your posts, comments and private messages have on your credibility. Now, does that mean you can't use social media to find scores of new customers and team members?

Not at all. In fact, it's the perfect platform and ripe for the picking, If you do it correctly. The secret to making it work is in the way you position yourself and how you connect with your prospects.

Do it right, and interested prospects will flock to you in droves. But if you do it wrong, and your posts will ferociously ignored. All this and much more is revealed inside Attraction Marketing Formula.
See You There
Larry Johnson